When it comes to fine jewelry, gemstones are the alluring stars that often steal the show. Although diamonds typically take center stage, an array of other gemstones offer a wide spectrum of colors and symbolism. Colored Gemstones originate from all over the word; This guide will delve into some of the most common gemstones you'll see in fine jewelry, offering a new appreciation to the variety and beauty of these precious and semi-precious stones.
Emeralds
Recognized for their deep, rich green color, emeralds are members of the Beryl family of minerals. Highly prized in fine jewelry, the value of an emerald can often surpass that of a diamond due to its rarity and color. They symbolize rebirth and love, and their vibrant hue brings elegance and sophistication to any piece.
The majority of the world's emeralds are mined in Colombia and Zambia. Colombia's emeralds are highly sought after for their pure green hue, while Zambian emeralds are known for their deep, bluish-green color.
Rubies
Rubies are revered for their fiery red color, representing passion and protection. They belong to the Corundum mineral family, and their durability is second only to diamonds, making them excellent choices for everyday wear. Fine rubies with little to no imperfections are incredibly rare and highly valued.
Historically, the Mogok region of Burma, now Myanmar, has produced exquisite rubies with a pure, saturated red color known as 'pigeon's blood'. However, Thailand's Chanthaburi and Trat districts are also significant ruby sources, producing stones with a darker, more garnet-like color.
Sapphires
Sapphires, famed for their royal blue color, are part of the corundum family and come in nearly every color except red. They symbolize wisdom and nobility, making them a popular choice for ceremonial jewelry and engagement rings. These gemstones are mined worldwide, including locations such as Madagascar, Australia, the United States, Thailand, Vietnam, China, Kenya, and Tanzania. However, the three most prominent sources, known for their high-quality sapphires, are Kashmir, Burma, and Sri Lanka.
The sapphires mined from Kashmir are the most rare and valuable. The Kashmir mines were active for only about 40 years between 1880 and 1920, which contributes to the rarity and high value of these stones. Sri Lanka, previously known as Ceylon until its independence from Britain in 1948, is a significant source of vibrant sapphires. The blue sapphires from Sri Lanka, referred to as Ceylon Sapphires, are renowned for their lighter, brighter, and more vivid hues compared to the darker blue sapphires from other regions. These Sri Lankan or Ceylon Sapphires have a rich history dating back to the second century A.D., making Sri Lanka home to some of the world's oldest sapphire mines. Their popularity peaked during the fourth and fifth centuries when they were extensively traded internationally, establishing their lasting appeal and importance in the gemstone market.
Amethysts
These charming purple stones are a variety of quartz, known for their wide range of purple shades. Once as expensive as rubies and emeralds, amethysts became more accessible once large deposits were found in Brazil. They are believed to promote calmness and balance, making them a popular choice for spiritual or meditation jewelry.
Brazil's Rio Grande do Sul state is one of the world's leading amethyst producers, with mines extracting the gem from volcanic rocks. Uruguay's Artigas region also has large amethyst deposits, with the stones often found inside geodes in the area's basalt flows. With a hardiness rating of 7 on the Moh's scale, Amethyst and it's fellow quartz varieties are ideal for pendants and earrings.

Opals
Opals are truly unique gemstones. They exhibit a range of colors in a single stone through a phenomenon known as "play-of-color." The presence of tiny silica spheres within the stone diffracts light to create this dazzling effect. Opals symbolize hope, innocence, and purity.
Coober Pedy in South Australia is known as the opal capital of the world, with the town's opal fields producing an abundance of precious white opal. The Lightning Ridge area, also in Australia, is known for its rare and valuable black opal.
Boulder Opals
The Boulder Opal is another variety of Opal that is quite lovely. These distinctive gemstones are unique in that the opal forms in a thin layer within the fissures and cavities of ironstone boulders. The opal layer is often left attached to the ironstone backing when cut and polished, providing a dark and dramatic backdrop that enhances the opal's vibrant play-of-color.
The Queensland mining fields in Australia are a primary source for these beautiful boulder opals. Their captivating interplay of color and unique patterns, framed by the raw, rugged ironstone, makes each boulder opal a unique piece of art.
Pearls
While technically not gemstones, pearls have been an integral part of fine jewelry for centuries. Formed within mollusks, pearls are the only gems derived from a living creature. They come in various colors, including white, black, grey, and pink, and symbolize wisdom and integrity. The deep green & rose 'oil slick color combination known as Peacock is highly desirable among Tahitian Pearls
Natural pearls are most commonly sourced from the Persian Gulf, especially around Bahrain. Japan, however, revolutionized the industry in the early 20th century by developing methods to cultivate pearls, making them more widely available. Natural pearls are now extremely rare.
Aquamarines
Known for their captivating sea-blue color, Aquamarines are the blue to blue-green variety of Beryl, the same mineral family that emeralds belong to. These gemstones have been cherished for their tranquility and soothing characteristics, symbolizing harmony and trust.
Historically, the most famous deposits of aquamarine have been in the country of Brazil. However, other significant sources include the African countries of Madagascar, Kenya, and Nigeria. Pakistan's Karakoram Mountains are also well-known for producing stunning aquamarines, often found in pegmatite deposits. As with Emeralds, Aquamarines are best suited for pendants and earrings or light wear in a ring.
Tourmalines
Tourmalines are among the most versatile of gemstones, owing to their availability in an almost endless variety of colors. From luscious greens to deep reds and even multi-colored specimens, tourmalines are beloved for their unique chromatic range. They are also known for their durability, making them suitable for all types of jewelry.
Historically, the most significant tourmaline deposits are found in Brazil and Africa, specifically Nigeria and Mozambique. However, they are also found in several locations in the United States, predominantly California and Maine. The unique watermelon tourmaline, with its green exterior and pink core, is one of the most sought-after varieties. Symbolically, tourmalines are believed to promote inspiration and happiness, lending an emotional depth to their physical beauty.
Peridots
Peridot is one of the few gemstones that come in a single color: a vibrant, olive green. These gems are formed deep within the Earth's mantle and are brought to the surface by volcanic activity. Their green hue represents nature and is believed to bring healing and protection.
Peridot is one of the few gemstones found in meteorites, though these extraterrestrial specimens are extremely rare. The world's largest peridot deposit is located on the San Carlos Apache Indian Reservation in Arizona, USA.
Garnets

Garnets are a group of minerals that come in a rainbow of colors, but they are most commonly known for their deep red hue. They are believed to represent commitment, honesty, and hope. Their durability and versatility make them suitable for various types of jewelry.
Garnets are found worldwide, with major deposits in Africa, India, and Sri Lanka. Russia's Ural Mountains were historically the leading source of garnets, known for their distinctive emerald-green variety called demantoid. Tsavorite is also a beautiful green variety, and Spessartite is a vibrant orange!
There is a world of gemstones beyond diamonds, each with its unique characteristics, color, and symbolism. Next time you're shopping for fine jewelry or working with a designer to create a custom piece, consider these captivating gemstones. Consulting a Certified Gemologist is also always helpful. They not only add color and individuality to your collection but also carry stories and meanings that can make your jewelry truly special.
Thanks for reading,
J. Briggs and Co Team
How Has Roman Jewelry Influenced The Jewelry Industry Today?
Brief History of Roman Jewelry
Jewelry has been a part of human history for thousands of years. The history of jewelry is a long one, with many different cultures and eras. The history of jewelry can be traced back to almost 2,000 BC in the Near East, where beads were made from shell and stone. It is likely jewelry has been around as long as humans have been on this planet, but it was the ancient Greeks, Egyptians, and Romans that brought jewelry to the level of beauty and artistry that we appreciate to this day. They each developed their own unique skills and  techniques that many goldsmiths still utilize in modern jewelry.
The Romans made a lasting impact on the art of jewelry and goldsmithing. Ancient Rome to the Renaissance, jewelry has been worn to signify wealth, status, and beauty. The ancient Romans were among the first civilizations to popularize jewelry, creating intricate pieces with a variety of materials including gold, silver, bronze, precious stones, rubies, and pearls. Throughout the centuries, the materials used to make jewelry have evolved, but the same appreciation for its craftsmanship has remained.
The Romans created jewelry for both practical and decorative purposes. They made pendants to hang from the neck or waist, bracelets, rings, and earrings with a variety of precious stones set into them. Jewelry was also made for purely aesthetic reasons, with decorative threads and ribbons woven into the pieces and small beads or pearls attached.
The Romans Impact on Modern Jewelry
Today, jewelry continues to be a popular accessory, a reminder of its long and illustrious history. Jewelry is a symbol of luxury and sophistication and is used to express individual style and personality. A wide range of materials are now used to create jewelry, from high end metals to semi-precious and precious gemstones. Jewelry is also a great way to commemorate special occasions and milestones, whether it's a wedding, a birthday, or an anniversary.
Hammered Oval Bezel Ring with Blue Sapphire by J Briggs

Jewelry has come a long way since Ancient Rome. While the modern pieces may not be quite as intricate as those of the past, they still hold the same appreciation for craftsmanship and beauty. Jewelry is a timeless accessory and will no doubt continue to be a popular item for years to come.
Sources:
"Jewellery in Ancient Rome." The British Museum, www.britishmuseum.org/learn/educational_resources/art_and_design/jewellery_in_ancient_rome
"Jewelry Through the Ages." International Gem Society, www.gemsociety.org/article/jewelry-through-the-ages/
"Jewelry of Ancient Rome." Ancient History Encyclopedia, www.ancient.eu/article/904/jewelry-of-ancient-rome/
"Jewelry Through the Ages." National Jeweler, www.nationaljeweler.com/fashion/jewelry-styles/jewelry-through-the-ages
Intro to Lab Grown Diamonds 
J Briggs & Co offers Lab Grown Diamonds as an alternative to the traditional mined diamonds. Lab grown diamonds are 100% real diamonds that have every single characteristic to traditional diamonds and look identical to the human eye. They are grown by recreating the pressure and conditions that mined diamonds undergo beneath the earth's crust and can be grown in almost any shape, color and size.
"In a survey among 1,000+ American consumers, aged 21-40 years, across all income ranges, nearly 70% of consumers said they would consider a lab grown diamond for the center stone in an engagement ring if they were shopping or shopping with someone for an engagement ring. That represents an increase of 13% in only one year when 57% said the same." (Source)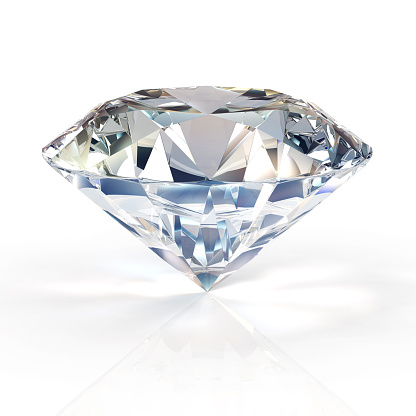 Common Questions
Following are a few of the most common questions our clients have when considering purchasing a lab-grown diamond:
Q- Can people tell that it is lab-grown just by looking at it?
A- As touched on above, the answer is no. Only specialized equipment can identify lab vs mined by detecting minor trace elements that are found in lab-grown diamonds. In addition, all large lab-grown diamonds are required by law to have a laser inscription on the girdle identifying it as a lab diamond. However, the inscription is not visible to the naked eye and  magnification is required to see the inscription.
Q- Can lab-grown diamonds be certified?
A- Yes. They are certified by various laboratories just like mined diamonds.  The Gemological Institute of America, highly trusted and most prominent certifier of mined diamonds, also certifies lab grown diamonds.
Q- Can my jewelry with lab-grown diamonds be insured?
A- Yes. Lab-grown diamonds are certified in the same manner as mined diamonds and can be insured according to the market value.
Q -Will a lab-grown diamond hold its value the same as mined diamonds?
A- This is unknown. Lab-grown diamonds have been around for a long time, but are just now becoming more popular.  There is no way of knowing what this new market will do in the future. Most respond that they are not buying it to sell it later anyhow, rather they plan to have it forever!
What are Lab Grown Diamonds and their Environmental Impact?
Lab-grown diamonds have been gaining popularity in recent years as a more ethical and sustainable alternative to mined diamonds. Lab-grown diamonds are chemically, physically, and optically identical to mined diamonds, but they are created in a laboratory setting rather than mined from the earth. Lab-grown diamonds are created using two different methods: high-pressure, high-temperature (HPHT) and chemical vapor deposition (CVD). HPHT diamonds are created by replicating the conditions found in the earth's mantle, where diamonds are formed naturally. CVD diamonds are created by using a plasma reactor to deposit a thin layer of carbon atoms onto a diamond seed. Lab-grown diamonds offer several advantages over mined diamonds. They are more affordable, as they are not subject to the same supply and demand fluctuations as mined diamonds. Many believe they are also more ethical, as they do not require the same environmental destruction or labor exploitation associated with mining. Additionally, lab-grown diamonds are more sustainable, as they do not require the same energy and resources as mined diamonds. Lab-grown diamonds are becoming increasingly popular for engagement rings and other jewelry. They offer the same beauty and quality as mined diamonds, but at a fraction of the cost. Buyers feel they are also a great way to show commitment to ethical and sustainable practices. Whether you're looking for an engagement ring or just a special piece of jewelry, lab-grown diamonds are an excellent choice. They offer the same beauty and quality as mined diamonds, but with the added benefits of affordability, ethics, and sustainability.
Thanks for reading,
Jennifer Briggs Jenkins
Graduate Gemologist  ~ Gemological Institute of America
J Briggs & Co.
To learn more about Lab Grown diamonds take a look at the GIA's (Gemological Institute of Americas) article here. 
https://4cs.gia.edu/en-us/laboratory-grown-diamond/
August Birthstone: Peridot
So your birthstone is peridot. "Pear-a-doe"? "Pear-a-dot?" Actually, both are correct—but I digress. More importantly, what exactly is this gorgeous apple-green stone? Often associated with light, this stone was referred to as the "gem of the sun" by the ancient Egyptians. What better stone to represent the sunny summer days of August?
The word peridot comes from the Arabic "faridat," which means "gem". In fact, some historians believe that Cleopatra's famous emerald collection might actually have been peridot.
Most peridot is formed deep inside the earth and delivered to the surface by volcanoes. It is naturally mined all over the world, from Alaska to Australia. A much rarer form of this stone—unlikely to be seen in a retail jewelry store—actually came crashing to the earth via meteorites.
Often confused with other similarly-colored stones such as Emerald or Topaz, Peridot is rather fragile with only a 6.5 rating on the Mohs hardness scale. As such, it is not a great choice for rings or bracelets (Green Apple Diamonds are a suitable replacement.) However, it does make for an exquisite pendant or set of earrings, with the larger stones having more color saturation. Peridot's elegant and unique color has little compromise, and has created the life-force in some of my favorite mother's jewelry pieces.
Interested in a custom piece featuring your birthstone or that of a loved one? I'd love to sit down and discuss your vision. Call or email J. Briggs & Co. today to set up an appointment. —Jen
© J Briggs & Co 2017
It's that time of year again! The holidays are upon us, and it's time to enjoy a full season of festivities, parties, and gift-giving. Why not make things easier on yourself by gifting your loved ones with classic jewelry? You really can't go wrong with jewelry – and with customizable options from J. Briggs & Co., like choosing which precious metal to use, that Christmas or Hanukkah bauble becomes extra special. Oh, and don't forget to pick up a little something for yourself while you're at it.
Gifts for Christmas
When picking out Christmas jewelry as a gift, make sure to choose pieces that are sentimental and can be worn year-round. A cross pendant, for example, is a classic shape that can hold a great deal of meaning when given as a Christmas gift. Plus, it doesn't hurt if the cross is composed of several pear-shaped diamonds. When selecting a J. Briggs & Co. pendant and customizable chain, pick the platinum chain for Christmas. Might as well go all-out.

Take a look: http://www.jbriggsandco.com/product-p/pearcross-pd.htm
For the stylish man in your life (or a younger brother you wish would dress better), custom cufflinks are the perfect Christmas gift or stocking stuffer. If he's a sports fan, these baseball-inspired cufflinks with precision cut diamonds have just the right balance of bling, masculinity, and that "typical guy" factor.

Take a look: http://www.jbriggsandco.com/product-p/bball-cl.htm
Gifts for Hanukkah
With eight days to fill with presents, Hanukkah jewelry gifts are a surefire way to shake things up a bit; and deep blue sapphires will definitely stand out from the rest. Add in a hint of ice – aka diamonds – and you've got a game winning combination. A beautifully crafted pendant with diamonds and sapphires makes an elegant statement, yet it's still simple enough for everyday wear.

Take a look: http://www.jbriggsandco.com/product-p/sfapod-pd.htm
A large cocktail ring is super classy when holding a martini glass, but fashionistas can also create their own unique look with stackable rings. And in this case, we're not referring to those throwaway stackable rings made of plastic or nickel. This Hanukkah, wrap up a stunning sapphire eternity band (or several) for a memorable gift. Whether they're worn stacked or solo, a sapphire and diamond band is an exquisite addition to any lady's jewelry wardrobe.

Take a look: http://www.jbriggsandco.com/product-p/shrdsapdia-rg.htm
For Your Own Stocking
Holiday shopping is exhausting – go ahead and reward yourself with some shiny new Christmas jewelry. Christmas-themed jewelry can be so kitschy, but incorporating a subtle holiday motif into your jewelry collection is charming. Instead of the normal tennis bracelet, treat yourself to a glitzy HopeStar diamond bracelet that mimics the look of snowflakes with eye-catching sparkle. It's the ultimate accessory for any holiday party or special occasion.

Take a look: http://www.jbriggsandco.com/product-p/hstar715-brc.htm
If a barrage of diamonds isn't your thing (don't worry, we won't judge), try a strand of multicolored pearls peppered with diamond HopeStars. Worn with the perfect little black dress, this necklace is a total showstopper. Rather than the cliché red and green combo, a pastel array of South Sea, Tahitian and freshwater pearls add a splash of color that you can wear during Christmas, Hanukkah and beyond. Sure, you could give these pearls away as a gift – but we recommend stashing them away for yourself.

Take a look: http://www.jbriggsandco.com/product-p/hstar41-pls.htm
If you're looking for something extra special this holiday season, contact us to see if we can create something custom for you.
Don't miss our next blog post. Sign up for our mailing list to receive all of our best blog posts.
Gemstones for Everyday Wear
J. Briggs & Co.
The saying "diamonds are forever" has its basis in fact. Among the sturdiest of gemstones, diamonds stand up to punishment better than many other stones. In fact, diamonds rate a score of 10 on the Mohs gemstone hardness scale, the highest rating of any gem. That's one of the reasons that diamonds are the timeless, popular choice for all types of jewelry, from engagement rings to diamond studs.
But hardness is not the only measure of a gemstone. Toughness is also a factor to consider when deciding whether to wear your gemstone out to a certain occasion or during everyday activities. While hardness refers to a gem's resistance to scratching, it doesn't necessarily describe its durability. A gem's toughness relates to its resistance to cleaving, chipping, or wearing. Some gems simply crack or wear down more easily than others.
In addition to hardness and toughness, it's important to consider the piece of jewelry in which a gemstone is set. Rings see the most abuse of any jewelry because we use our hands so much and the gems end up being exposed to more bumps and bruises. Other pieces, like earrings and pendants, are less likely to come into contact with other surfaces, keeping the stones within them safer than those in a ring.
When considering gemstones that are most suitable for rings, a Mohs hardness rating of 7 or higher is generally deemed suitable for mounting in a ring setting, but toughness does come into play. For example, while emeralds rate an 8 on the Mohs scale, they are prone to fracturing easily. Certain types of settings can prove protective to vulnerable gems, so choosing the right setting in which to mount your gemstone is a conversation to have with your jeweler when designing a ring.
Gemstones that don't rate high in hardness and toughness can still be mounted in rings, but should be worn occasionally and with greater care than a ring would normally see in everyday wear. After all, a ring sees very different action during a night out on the town than it does while cooking or cleaning at home.
It's important to know the specifics of your gemstones. Some, like pearls, can be susceptible to chemicals because they are porous. Others, like peridot and aquamarine, shouldn't be exposed to acids. Opals are very susceptible to damage being low on both hardness and toughness.  To better understand your gemstones, their wearability, and how to care for them, consult your jeweler (or certified gemologist). If you're designing a new piece, your jewelry designer can help you take into account the features of the gemstone you are mounting and work with its unique features to design a setting and piece that is the most protective.
Diamonds are both hard and tough (plus they go with just about everything!), making them ideal for wearing on most occasions. And you might not realize that diamonds come in more than one color, but that's a topic for a future blog! Below is a short list for your reference. If you have questions about the suitability of your gemstones for everyday wear or if you're looking to set a stone in the an appropriate setting to get the most use from it, contact designer and certified gemologist J.Briggs to set up a consultation.